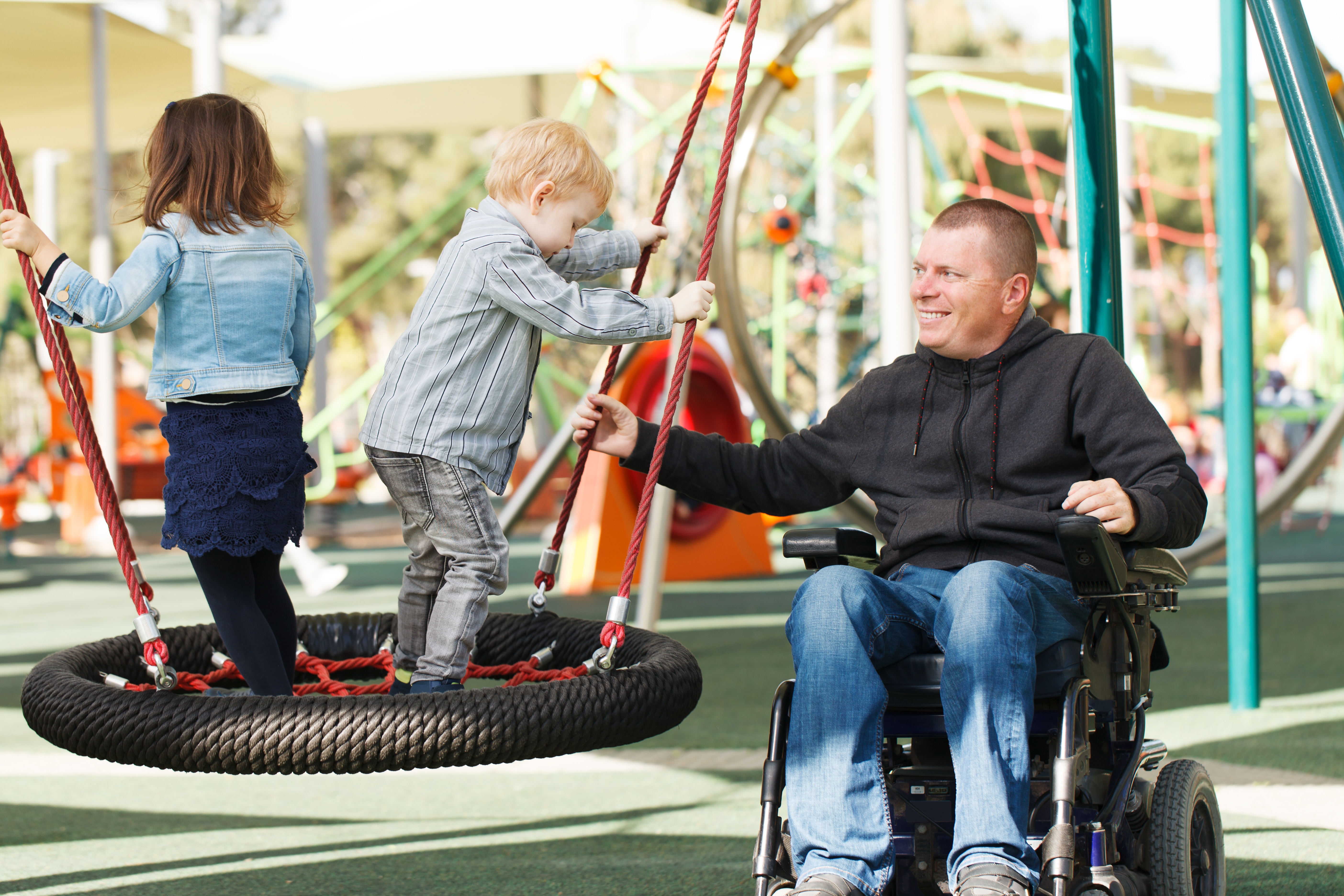 A wheelchair is an invaluable aid to assist people with disabilities to move around and lead a normal life. But many people are still under the incorrect impression that a wheelchair means they can no longer enjoy the hobbies and activities they once did or seek out new ones.
How we move, or what we use to move around, should never dictate what we would like to do in life. Sport and fitness activities is one such example. Wheelchair users can participate in all the same sports and fitness activities and enjoy the same benefits they bring.
Here are some great activities that wheelchair users can enjoy just as much as if they didn't require its' assistance.
Swimming
The buoyancy provided by water makes swimming a great activity for people requiring a wheelchair — often providing users with a freedom of movement unobtainable on land. A number of options are available to aid in swimming with a disability ranging for simple flotation aids to full wheelchairs designed to be taken into the pool.
Basketball
Basketball is a popular wheelchair-based sport as the rules of the game are largely unchanged from its non-wheelchair-based counterpart. The first wheelchair basketball clubs date to after World War II where they were founded and played in veterans' hospitals. While you often see wheelchair basketball being played with specialist sports wheelchairs, it can be played with any wheelchair; the only equipment required is a ball and a hoop.
Video Gaming
This one may seem obvious as video games are mostly played sitting down. However, it's worth mentioning as the range and type of games and equipment are forever increasing, offering fantastic new opportunities. Motion-based video games such as those found on the Wii as often used in physical therapy to keep users active and virtual reality headsets offer a range of fantastic experiences all while remaining seated.
Gardening
Gardening can be a great relaxing and therapeutic activity all year round. You may want to consider a wheelchair with slightly larger wheels and tread to aid moving through the dirt, however, even most standard wheelchairs will handle this relaxing activity with ease.
Dancing
You may have to learn some new moves, but a wheelchair shouldn't stop you getting moving and enjoying the beat. Whether it's a party, bar, or club, don't be afraid to get up and show people your moves!
Local Attractions
Almost all local attractions (museums, galleries, landmarks etc) offer some kind of disabled access. You can expect most, if not all, attractions to offer disabled parking and either ramp or lift access if stairs are required. Many attractions will also have wheelchairs available to borrow (booking may be required) if transporting your own wheelchair is an issue.
Nature
A trip out of the house and city can be a great way to get some fresh air, and with most public and private parks offering some form of accessible trails, there is no reason a wheelchair should stop you from enjoying them. If you want to tackle tougher cross-country nature adventures, specialist wheelchairs designed for rougher terrain are also available.
Skiing
This one is for the more adventurous of you, but continuing to ski or even taking it up as a newcomer is entirely possible when in a wheelchair. Some skiing equipped wheelchairs are designed to be piloted by somebody behind, while others allow you to ski entirely on your own.
GTK offers bespoke customised wheelchairs tailored to each of our clients' specific needs and requirements, enabling you to enjoy all your favourite activities. Contact us today to see how we can help.