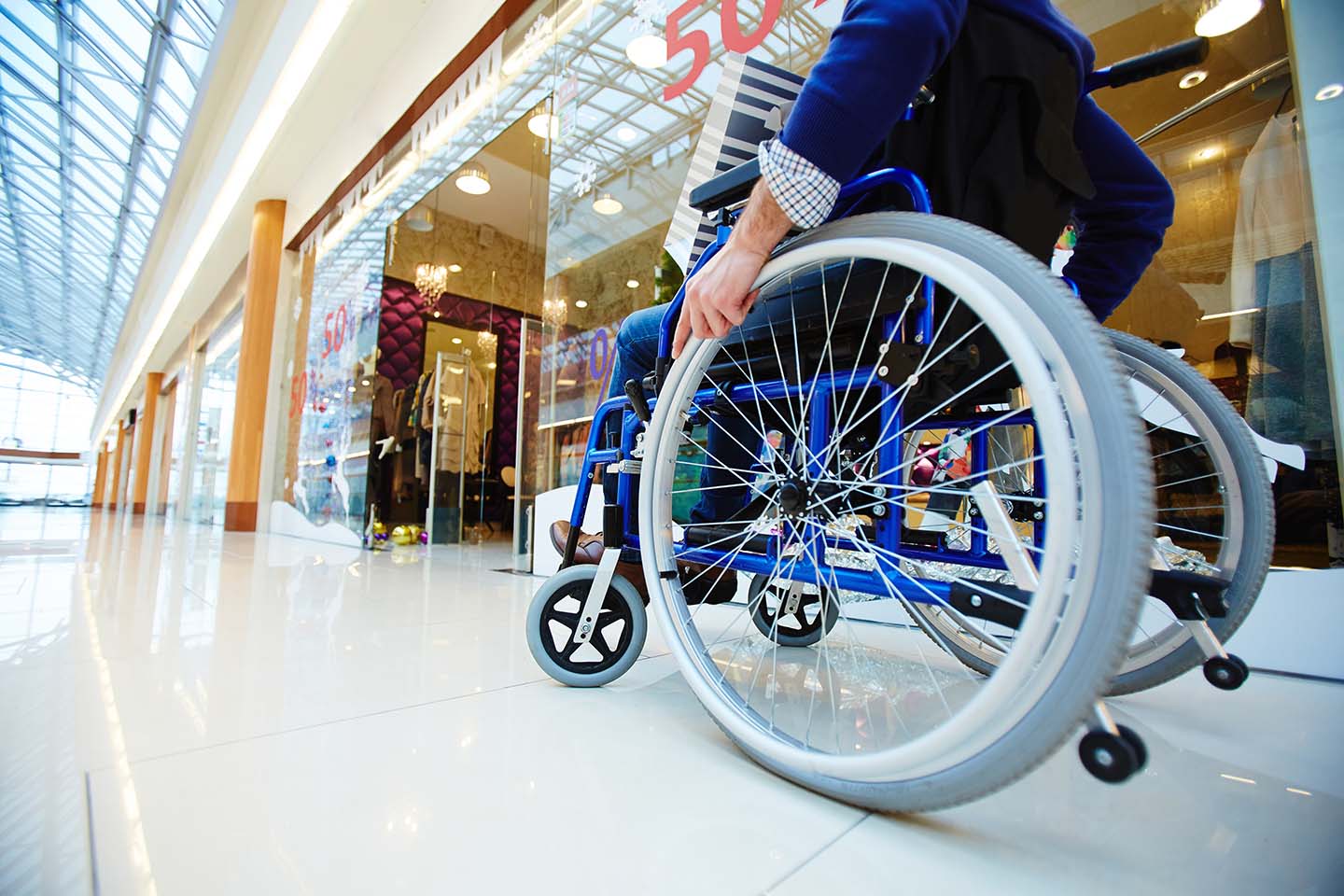 Imagine you're a shopper and you go to your favourite clothes store, only to find that you can't get your wheelchair through the newly installed turnstiles. Or you have run out of food at home and really want to go to the grocery store, but just the thought of taking your mobility scooter through the aisles makes you anxious.
Shopping is a part of life, whether you're buying clothing, food, medicines, toys, or simply browsing for Christmas presents or treats for yourself. But unfortunately, for someone who is living with a disability, shopping can cause more stress than it's worth, particularly if the retail store or shop doesn't have accessible features.
According to the Australian Bureau of Statistics, 20% of Australians are living with a disability and if your retail store doesn't comply with the standards for accessibility, you could be missing out on a large number of potential customers.
What Is Expected?
When it comes to a retail setting that is easy to access for people of all abilities, there are a few things to take into account.
When designing the store layout and promotions, consider access for all. When you first set up your retail store, no doubt you have taken wheelchair access into account. However, as time passes, you may become complacent. If you're setting up promotions, creating aisles of clothing or other products, and so on, make sure you keep space in mind. There should always be enough space for a wheelchair to move freely throughout the store.
You need to have clear access to centres and stores. If you run a large shopping complex, ensure there is ample carparking with wheelchair access. You need to have plenty of space around the carpark so that a ramp will fit, and it needs to be clearly marked. At the entry to the store, doorways should be wide enough to fit a wheelchair, and again, clearly marked. Include ramps, where possible, and ensure you have plenty of bright warning signs if there are any steps, posts or other hazards.
Treat your customers with kindness and understanding. If you have staff, make sure they are trained to treat everyone equally. Ask questions, check if the customer needs assistance (don't just assume they do) and use the same degree of respect that you would with every customer who comes through your door. Avoid asking personal questions and if you feel as though you may have caused offense, apologise quickly and move on.
Tips To Enhance Your Accessibility
As a retail store owner, you want to make sure you are welcoming customers from all walks of life. The following are some of the ways you can enhance your accessibility:
Remove any clutter and unnecessary stock that's taking up floor space

Include lights where possible to cater for visually impaired

Train your staff so they have the confidence to liaise with customers living with a disability

Be accepting of assistance animals

Check that turnstiles don't hinder the shopping experience for people with a disability

If you have accessible checkout lanes, ensure these are open at all times

Keep accessible toilets open and ensure adequate signage

Ensure counter heights are within easy reach of people in a wheelchair

Check that lift buttons, EFTPOS facilities, door handles and so on are all within easy reach
Finally, have other options available. If you cannot have a wheelchair accessible store, consider printing catalogues so your customers can browse these to find the products they like. Or set up online shopping.
If you implement the above changes, you'll not only remove barriers for your current customers, you'll attract many more as well, improving loyalty and profits.
Read our full guide on accessibility and download our checklist now!