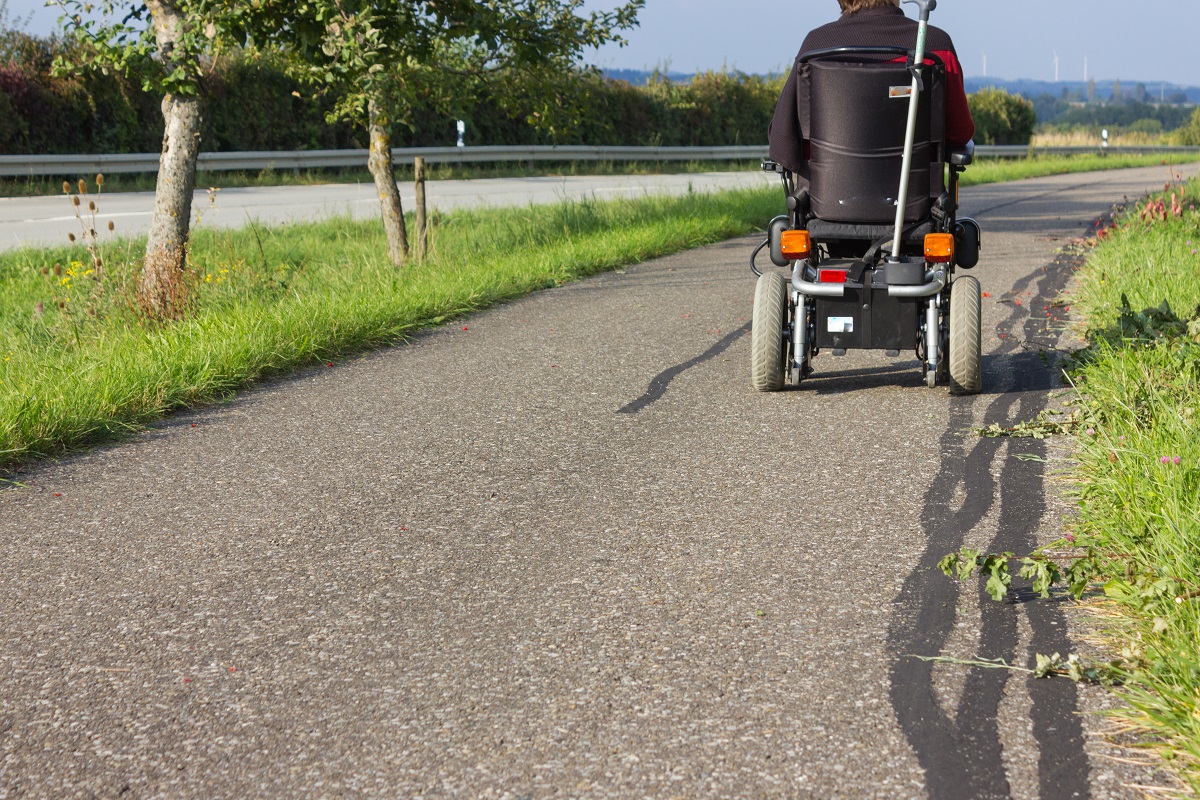 Selecting the right wheelchair can make an immeasurable difference to the quality of life for those that require mobility help. A powered wheelchair can be a great option for people of all capabilities, and with advances in motor and battery technologies, they can now run for longer and further than ever before.
Manual vs. Powered
When at the crossroads of having to choose between a manual wheelchair and a powered option, it is important that all factors are considered. We often see quick decisions made to disregard powered mobility due to the compactness of a manual frame or the stigma that a powered wheelchair will limit one's ability to exercise.
While manual wheelchairs are often economical, reliable, and easily transportable they may limit independence and social engagement. Examples include: not being able to go for long walks as your shoulders fatigue, not being able to reach for items in the top cupboards of the kitchen without assistance and struggling to wheel up your driveway on your own. The power functions on a powerchair may aid in reaching your day to day goals. It may be suitable to have both a manual and power wheelchair. In this scenario, the individual can choose which mobility device is best for each situation.
Powered Wheelchair Design
Powered wheelchairs can be grouped into three different model types. Each is suited to a different type of use and user, so understanding the designs and their usage is important when considering which model to select.
Portable models are lightweight and can be disassembled for easy transport. These are the kind you may see available to rent or borrow in shopping centres. Due to their small battery and lightweight seating design, they are not suited for all-day usage.
Rehab powered wheelchairs are highly manoeuvrable and are equipped with better, more supportive seating. They generally have larger wheels and bigger batteries than the portable models making them ideally suited to everyday use around the home and for short trips out.
The final group of powered wheelchairs are fully customised models. These models are individually designed to suit the unique mobility and seating circumstances of individuals. The programming capabilities are expandable and endless and due to their larger size, they can also support much higher capacity batteries giving them exceptional range.
Motor Design
In addition to the different models of powered wheelchairs available as discussed above, you can select from three different motor configurations depending on your intended usage.
Front-Wheel Drive
These chairs are "pulled" along by the front wheels. The design makes them ideally suited to rough and soft terrain such as grass, woodland paths, or pavement curbs. They are a great option for tackling gutters and small steps.
Mid-Wheel Drive
The main driving wheels on these chairs are either directly in the centre or very close to it. The centre-based design gives them a phenomenally small turning circling making them particularly well suited to indoor usage. Many high-end models have suspension to assist with the outdoors making them a good all-round option.
Rear-Wheel Drive
Rear-wheel drive chairs are all-rounders offering good stability regardless of terrain, easy control, and smooth acceleration even at high speeds. They are well suited to an attendant drive set up.
Powered Wheelchair Considerations
Determining if a powered wheelchair is the right option for you, should not be complicated. Be clear on what your personal goals are. Not just for mobility purposes (that is, getting around) but for what is important for you to live your life the way you choose to. The wheelchair solution then becomes the carriageway for these goals to be achieved.
In the instance that powered mobility is the best option to consider, your GTK consultant will then walk you through the many considerations to make it the best fit for you. This will include the type of base, size of batteries, joystick operation, powered functions, cushions, back supports, tray tables, dimensions, transport considerations and finally the important choice of colour.
GTK are the experts in powered wheelchair customisations. Speak to the team today to see how we can help you choose and customise your wheelchair.