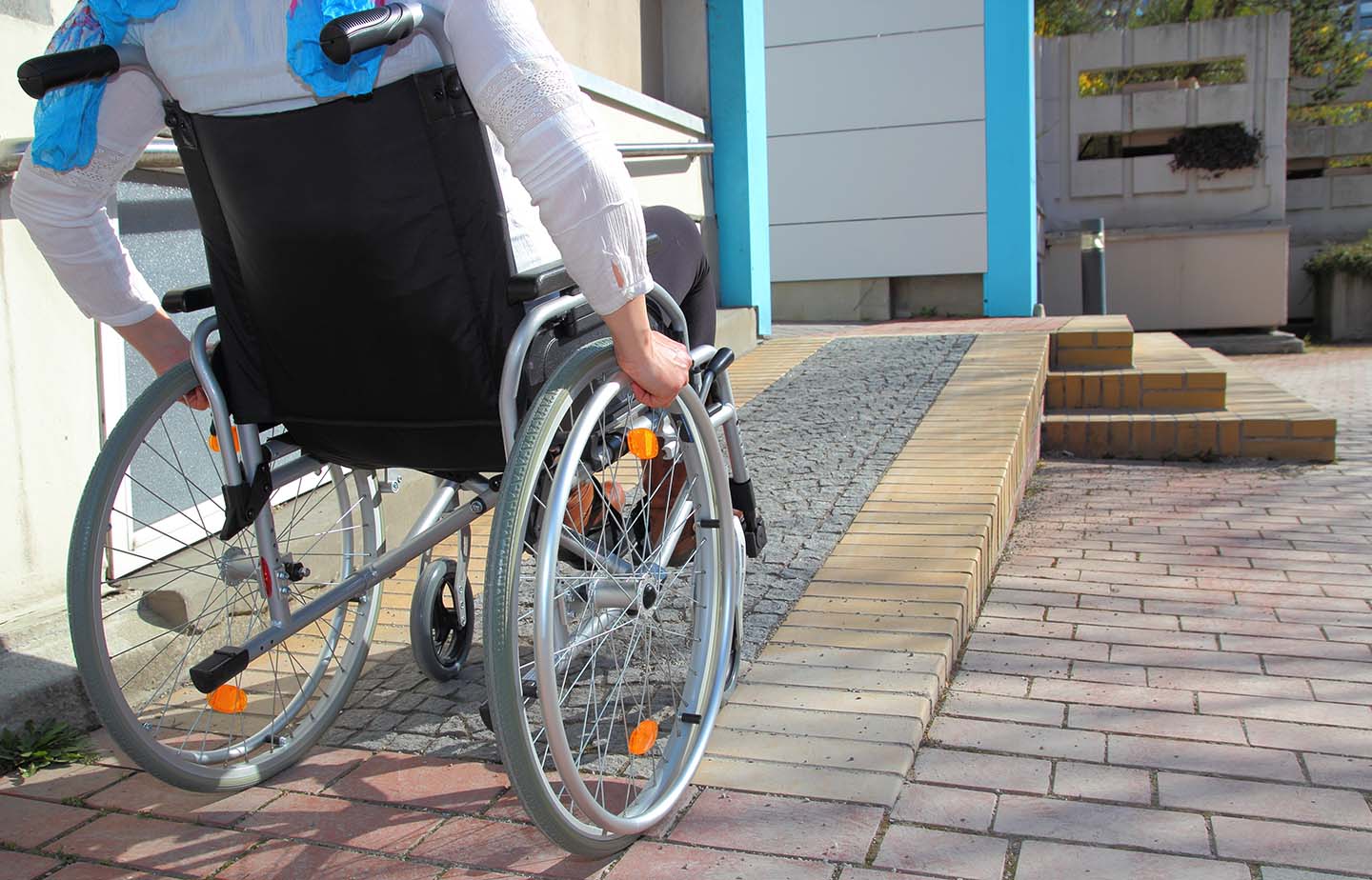 In Australia, 1 in 5 people are living with a disability. And of those 20% (just under 4 million people), 4.4% are in a wheelchair.
With such a large amount of the population living with a disability, it's surprising to note that the built environment still remains a major barrier for people with disabilities to live their day-to-day life.
According to research by the Department of Families, Housing, Community Services and Indigenous Affairs (FaHCSIA) in response to the National Disability Strategy consultation process, 27% of respondents said that many cafes, public buildings, libraries, sporting facilities and movie theatres remained off limits as they didn't have any accessible options in place.
Business Goals
As a business owner, your ultimate goal is to make money. And to do that, you need to have a broad customer base. If you want to achieve this, you have to ensure your business is accessible to as many people as possible. By creating a business environment that is accessible to both disabled and able bodied people, you're not only freeing your business from discrimination, you're also increasing your chance of success and setting yourself up for a productive future and a great reputation.
According to the Disability Discrimination Act 1992 (Cth) (DDA), it is against the law to discriminate against a person because of disability – regardless of if you are providing them with goods, services or facilities, or even simply access to public premises.
Every customer who steps foot into your business has friends and family, and whether good or bad, they're likely to share their experience. If people can visit your store, restaurant or office without any stress or concerns, they are more likely to provide positive feedback – which in turn can get your more clients.
The DDA also makes it illegal for places used by the public to be inaccessible, including:
Public footpaths and walkways
Shops and malls
Department stores
Banks, credit unions
Parks, public swimming pools
Public toilets
Cafes, restaurants and pubs
Social clubs and sporting clubs
Hospitals and doctor surgeries
Public transport
Hairdressers and beauty salons
Travel agents, and more
Although making a business fully accessible to wheelchairs isn't easy, there are a number of small steps you can take to assist the process.
Accessibility For Various Business Types
Regardless of which industry you are in, as a business owner you want to ensure your business is accessible to as many people as possible. More accessibility results in more customers. The more customers you have, the higher your profits.
Creating accessible access is particularly imperative in the following industries:
Restaurants
The idea of going out to dinner or lunch is supposed to be stress-free, but for many people who are living with a disability, the opposite is true. If you are a restaurant owner or manager, you want to ensure your business is open to everyone – and to do that you need to create an open space that is easy to navigate, and welcoming to people who are in a wheelchair, or living with any other impairment.
There are many ways you can do this: providing adequate entry and car parking space, ensuring you have quality seating options that includes wheelchair access, clearing walkways of any hazards, highlighting your accessible bathrooms, advertising your facilities so people know what to expect, and providing adequate staff training. Click here for more information.
Shops or Retail
As a retailer, your primary goal is to bring customers into your business to try on your clothes, check out the merchandise, purchase homewares, update their medicines, or browse for presents – and so much more. As such, you want to make sure your retail store is easy to access for all types of people, including those who are living with a disability.
You can do this through careful planning of your store layout both before, and during, operations and marketing campaigns, clear access to the store and ample carparking options, bright signs and removal of any hazards, staff training, allowing assistance animals on site, and keeping the options open. Click here for more information.
Service Based Business
If you're selling your services, you'll understand why this is often the hardest business to be in – there are no products to sell, so you have to ensure you sell yourself in the best way possible. To attract a variety of clients, you're opening up your business to new opportunities and new potential customers, including those who are living with a disability.
As a service based business, you can prepare for customers from all walks of life though the provision of accessible parking and entry options, well signed facilities, ample seating options and space in waiting areas, low-level counters, easy access doors, forms that are suitable for vision impaired, and much more. Click here for more information.
Best Practices For Business Accessibility
Regardless of what business you're in, there are best practices that you can use to provide an accessible business that enhances your reputation and client-base.
Provide plenty of parking options, including at least one space that is marked as disabled priority parking. Include signage at that space so customers know it is a priority spot, and if your business is small with limited parking, make it clear that able customers can park there as well.
The entrance to your business should be warm, and welcoming. There needs to be plenty of space for a wheelchair to get through the doorway and if you have steps or a narrow doorway, you should add a temporary ramp or install double doors.
Clear the footpath and the workplace of obstructions and hazards that could cause injury or make it harder for access to occur. Pay attention to ensure you note any small steps or sharp corners on benches, etc – and always paint these bright colours so they are easily seen. If you have heavy doors, replace them where possible.
Ensure you have adequate lighting and signage. Include large lettering so that vision impaired can see the signs and use Braille where possible. You want to have signage on toilets, entry and exits, and make sure your lights also shine on these, so they are easily recognisable.
When it comes to the facilities in your business, you need to have a toilet that is accessible for wheelchairs. You should include low sinks, handrails, an emergency button or cord where possible, and plenty of space to move a wheelchair around.
Finally, you need to make sure your employees are educated and trained to deal with people from all walks of life. By providing a service that people can trust, you're going to attract more customers to your business – and in turn generate greater success.