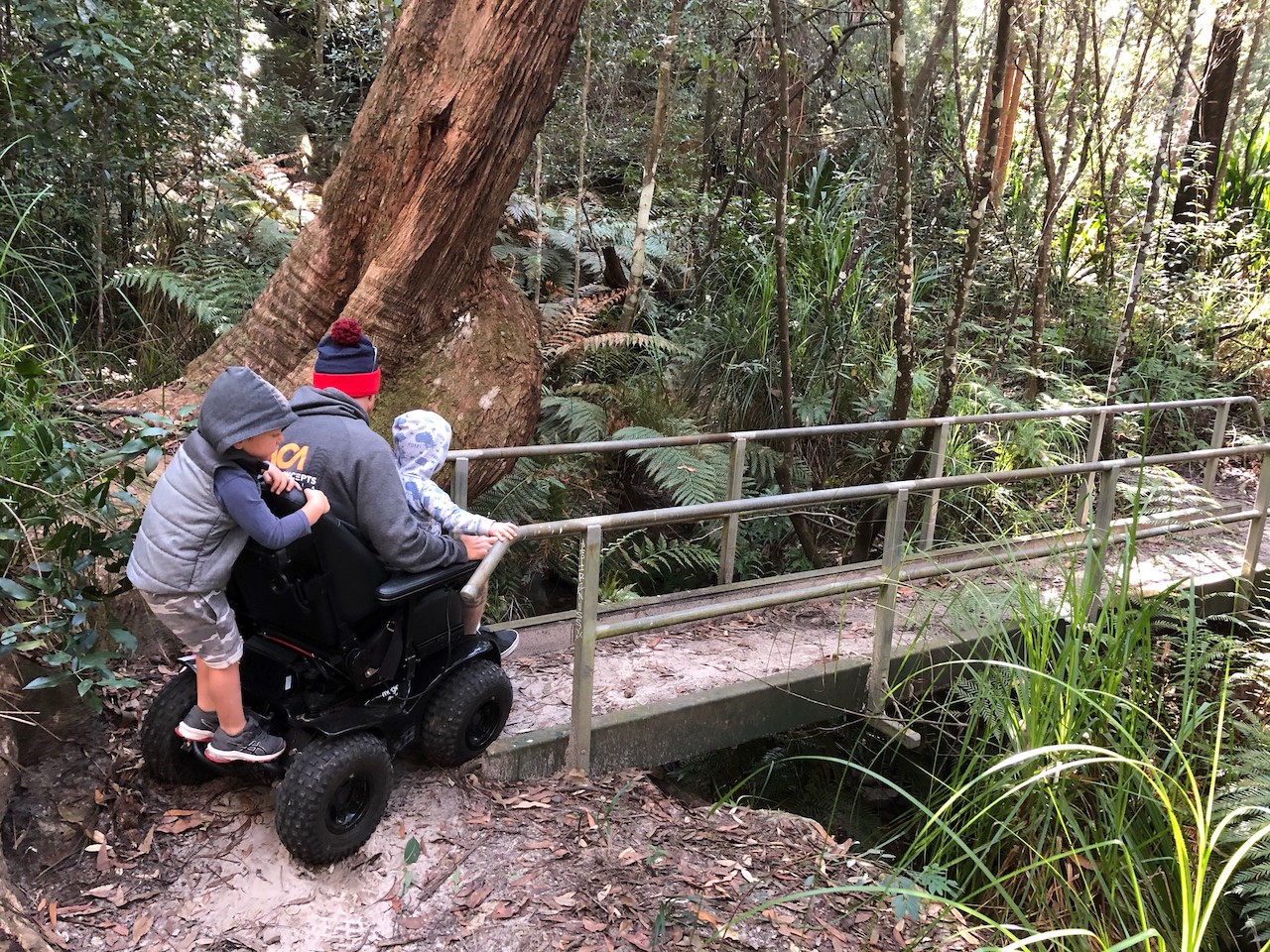 Hello! Curtis here again. I hope you've had a great week and are ready to tuck into some AT insights from yours truly.
Due to Covid and the restrictions placed on NSW I am stuck here until the border opens. I can't wait to get to Melbourne to get amongst it all down there. I'm aiming for September but until then I'm participating in tons of virtual training and writing these blogs for you.
Last week we chatted a bit about my life as a dad who uses a wheelchair and I began to touch on the importance of effective AT.
My off road power wheelchair improves my family life
Let's start with some of the big-ticket items that make a massive difference to me participating in family life.
We are an outdoors family and if we aren't at the beach, we are going for bushwalks. My Magic Mobility X8 is perfect for this environment. 17 years ago, I self-funded and ex-demo X8 and I bashed that thing for 16 years until it eventually died on me. Through the NDIS I was successful in getting funding approved for a new (GTK supplied) X8 and I feel like I've moved from a Datsun 200B to a Dodge Ram. The doors this piece of equipment have opened is nothing short of awesome. This off-road power chair enables me to tackle the sand with ease but also bush trails, that are mostly accessible, are a breeze. I strap one kid onto my lap, and I have a luggage rack on the rear where my eldest loves to ride. I also opted to have the fold down backrest and the removable seat with a fold up footplate to make transporting the chair effortless. The other thing that's made a big difference is the steering lock. Not only is this great for going off road it is also magnificent for reversing the chair down the ramps off the Ute. We have this down to a fine art.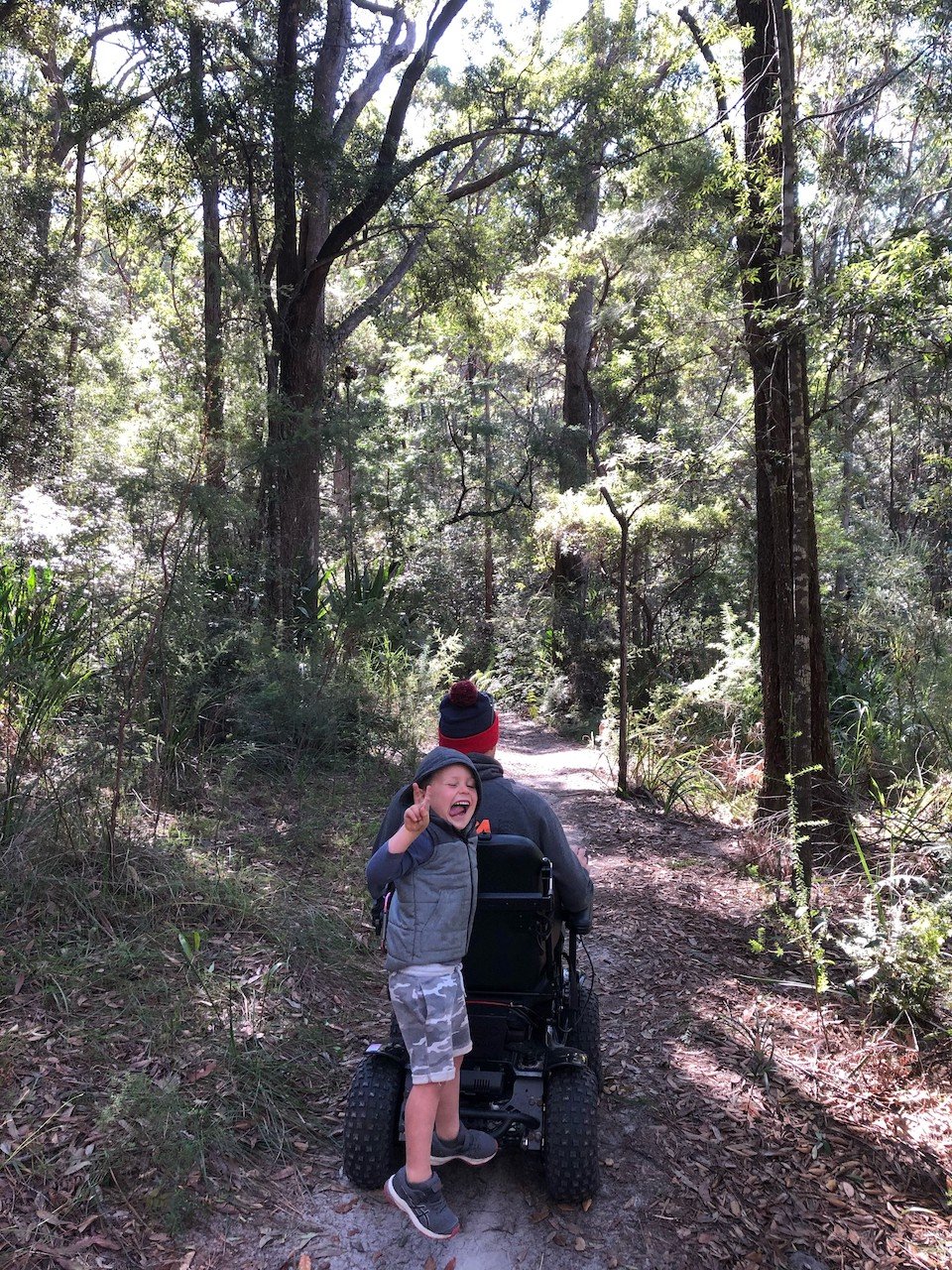 To justify this AT was actually quite easy as we just looked at how my existing X8 aided in my community participation and what it means to us as a family to have me join in the fun. We also looked at the functional side of things and used the fact I have had 2 shoulder surgeries over the past 15 years. In our eyes, this isn't a luxury item. Yep, it costs a lot, but it is fair and reasonable to justify.
I can't go wading in rock pools with my sons or climb over fallen tree trunks but there is nothing on the market that ticks ALL the boxes, so you go with what mostly works. The X8 is tough, reliable and comfortable. I love the freedom it gives me and most importantly we can get outdoors as a family and do what we love.
Next week I'll chat about a power assist device that the NDIS funded to help me access my local community with my family in tow.
Have a great week.